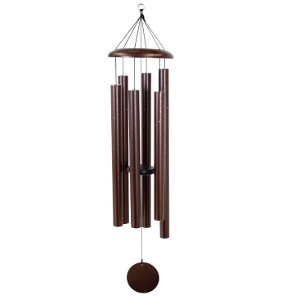 Corinthian Bells® Windchimes
Corinthian Bells® windchimes are the first in a new generation of windchimes to combine excellence in design with incredible tones and resonance. These are visually and acoustically exceptional chimes; we believe that they are the best chimes on the market today. The centrally suspended heavy-walled aluminum tubes along with the high density striker give these chimes their outstanding tones and resonance. The tubes are powder coated to match the dome and wind sail, giving a complete finished look to the chime. Corinthian Bells® are available in ten sizes, with each size available in as many as six colors.
QMT Windchimes® has been manufacturing hand-tuned wind chimes in America for over 30 years. We manufacture our chimes in Manassas Park, Virginia and use raw materials from American lumber and aluminum suppliers.