Being a Purina Certified Expert Dealer means that we offer a complete line of quality Purina feed products and have knowledgeable associates who care first about our customers, and their animals. Training is a key element for our Certified Expert staff and you can depend on us for Certified Expert advice!
Bulletin Board
NEW! We're now carrying the full line of Nutrena SafeChoice horse feeds made by Cargill! Give your horse the quality nutrition it deserves!
Expert Articles & Advice
December 1, 2013
Winter is just around the corner, and that means deer, elk, game birds, squirrels, chipmunks and wild birds are shifting into survival mode. Because it's a time of particular stress for wildlife, it also happens to be a time when your actions can have a tremendous impact.
December 1, 2013
At this time of year, most dogs and cats shed their summer coats in preparation for putting on their winter fur. Tangled, matted hair cannot provide insulation as nature intended. Daily or weekly brushing can help keep fur tangle-free and healthy.
Special Offers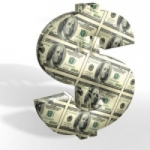 Come in and save $5 off our Ozark Leather Horse Blankets, now through Christmas!
Valid 12/01 - 12/25/2013
Purina Equine Videos
Chris Hickey, Purina ambassador and director of training at Hilltop Farm, Inc., shares why he feeds Purina® FreedomFlex™ Joint Health Product.
Quick Contact & Hours
Manager: Jimmy or Beverly Thompson
155 Highway 72 East

Collierville

,

TN

38017
Phone:
901-854-5739
Fax:
901-854-5183
Email:
hallsfeed@comcast.net
Mon - Fri
7:30 am - 5:00 pm